Everyone makes mistakes. Inevitably, there will be times in life when we must seek forgiveness from friends, family, lovers or business partners because of our moments of folly. However, this can be a mammoth task that not only takes courage but also the right words to convey a sincere apology. If you're in need of some help to craft the perfect apology message, here are some ideas you can explore.
For friends
Had a petty argument with your bestie that turned into a cold war? Try apologising with messages like these:
"I just want to say how sorry I am. I really hope you can forgive me and let us be friends again."
"I feel really bad that you are offended. Please forgive me and put our friendship above my mistake."
"I am sorry. Please let us move past this and be friends again."
"Sorry that I messed up, your friendship means a lot to me."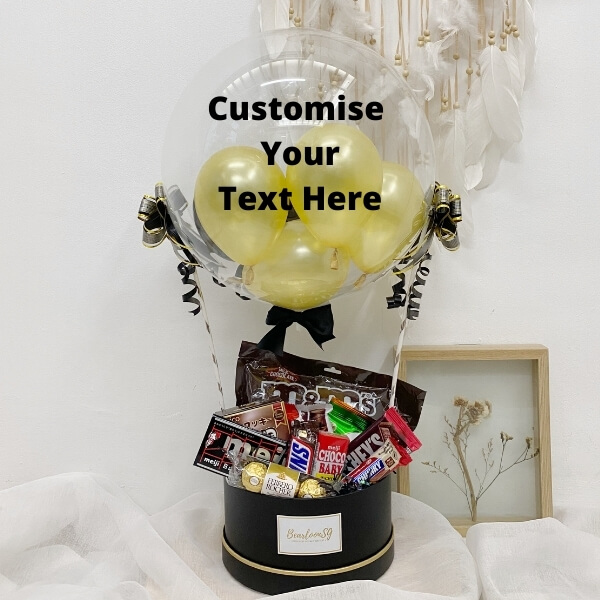 Source: BearloonSG
Send your apology message with a heartfelt gift from our extensive selection of Gourmet Food Hampers. You'll not only be able to customise a sincere message on the hot air balloon but also select a hamper according to your friend's preferences.
For Family
If you recently had a misunderstanding with a family member, one of these messages may help to turn things around:
"I'm truly sorry that I've let you down despite your constant effort to nurture me."
"Allow me to apologise for my changed behaviour. Please give me another chance to prove myself to you."
"I am truly sorry. I promise to try my best so that you will be proud of me again."
"I can't stop thinking about how wrong I've been. I'm very sorry."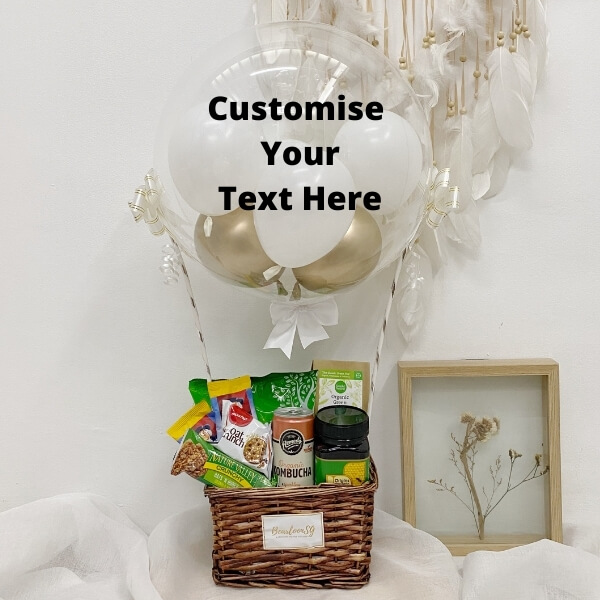 Source: BearloonSG
Send your apologies with our Organic Food Hampers to mend family relationships. When you shower your family with the best organic products, you'll bring warmth to their hearts too!
For the special one
Had a tiff with your romantic partner? Don't hesitate to extend your sincerest apologies with messages like:
"I love you more than you'll ever imagine. Please forgive me."
"I'm so sorry that I've overlooked your needs, please give me another chance to make it up to you."
"I never meant to hurt you. Please accept my love again, this time I'll do better."
"I feel terrible about what I said to you. Please accept my apologies."
Source: BearloonSG
There is no better way to convey your love than our Everlasting Floral Hot Air Balloon, which comes with a beautiful floral arrangement and hot air balloon with a customisable message to amplify your everlasting love.
For clients
Be the first to apologise if you want to be in your client's good book. Try these messages to bridge the gap:
"We apologise for the delayed service and inconveniences we've caused."
"I would like to express my apologies for not meeting your expectations. I am extremely sorry."
"Please accept my apologies. I take full responsibility for this mistake."
"Hope that you will pardon my company and give us another opportunity to work with you again."
Source: BearloonSG
Extend a formal apology with the Wine Floral Hot Air Balloon, a thoughtful gift set comprising wine, floral arrangement and hot air balloon with a customisable message. This will be a delicate gift that will convey your sincerity to mend the business relationship.
For colleagues
Don't let a misunderstanding get in the way of friendly ties between you and your colleagues. If a situation calls for an apology, these messages may help:
"I would like to express my apologies for my unprofessional behaviour. I am very sorry."
"Please excuse my behaviour. Your criticism was completely justified."
"I will learn from this mistake and strive to be a better teammate in future."
"I sincerely apologise for my recent wrongdoings. I hope we can continue to develop a good working relationship."
Let our Snack Box Hot Air Balloon set bring harmony back to your working relationships. The cheery and fun outlook of this gift will surely reiterate your sincerity to establish a great relationship at work.
Feeling inspired yet? Browse BearloonSG's catalogue for more unique gift hamper ideas. Enjoy complimentary same-day delivery and many unique customisation options when you shop for flower hampers, personalised helium balloons and more with BearloonSG.