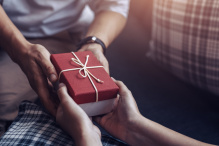 Gifts are not restricted to mainstream occasions like birthdays and weddings; there are tons of festivals and celebrations where a thoughtful gift can make a whole lot of difference too. These occasions may not be widely known, but they offer great opportunities for you to shower your loved ones with unique gifts, like those from BearloonSG, to show them your appreciation. Here are five unconventional occasions that are great for showering someone you cherish with a lovely gift.
1. Best Friends Day (8 Jun)
Best Friends Day is a day to tell your dearest friends, whether near or far, old or new, how much you cherish their friendship and support. If you've got friends who have walked with you through good and bad times or shared your happiness and sorrows every step of the way, this is the day to tell them how much they mean to you. 
A heartfelt gift like the Party Time Gourmet Hamper will be perfect for the occasion.  The hamper comprises sweet and fun tidbits and a celebratory Brown Brother Rosa wine – all symbolic of the endearing friendship that is worth celebrating.
Source: BearloonSG
2. National Girlfriend Day (1 Aug)
National Girlfriend Day was first launched as a promotional tool for "Girlfriends Getaway", a book by Kathleen Laing and Elizabeth Butterfield. Somehow the occasion seems to stick and many women ended up using this day to bond with their girlfriends and spend doing fun things together as a form of celebrating one another's friendship.
The best gift for such a lovely occasion? Check out BearloonSG's Fondness Flower Gift Hamper. The beautiful hamper comprises a fresh flower arrangement, a box of chocolate and a cute teddy bear. There is also a confetti balloon, on which you can print a personalised message! If your friend has a favourite flower, you can also make a request for it to be included in the hamper.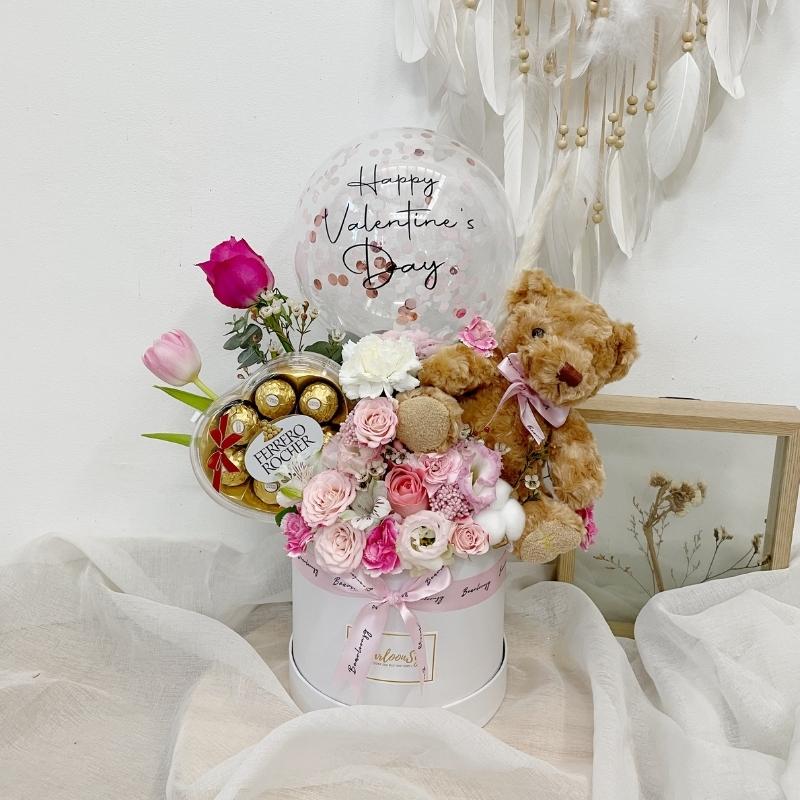 Source: BearloonSG
3. Sisters' Day (7 Aug)
Sisters' Day is celebrated on the first Sunday of August every year to recognise the bond between sisters and relive their best memories. If you don't have any sister, you may also share it with a close female whom you think of as a sisterly figure. 
This year, Sister's Day falls on 7 August. If you would like to send a casual but memorable gift to your beloved sister, consider this pretty hot air balloon with a delightful snack box. You can customise the message to be printed on the balloon and even select the colour theme based on your sister's favourite colour.  How thoughtful!
Source: BearloonSG
4. Love Note Day (26 Sep)
As the name suggests, this is a day to write a love note to special people in your life. In our digital world, where we only send electronic messages and long forgotten the meaning of sending a handwritten note, any recipient of such a precious love note will surely be moved to tears.
Write a love note to the person who matters to you most on this day. While you're at it, consider sending our Photo Reveal Box too. Not only will you be able to send a love note with the gift box, you can also customise a message on the balloon and include eight photos that capture happy moments that both of you once shared.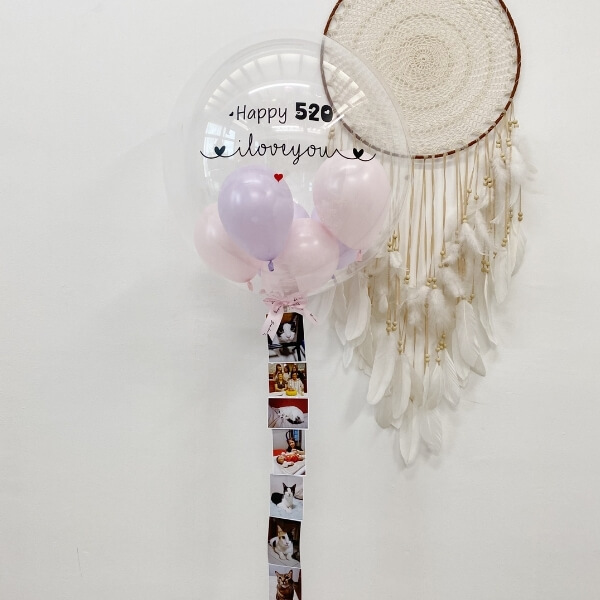 Source: BearloonSG
5. World Smile Day (7 Oct)
Celebrate World Smile Day with a smile and encourage others to do acts of kindness. There is even an official website that shares ideas of how to organise this special day and showcase World Smile Day events that are happening around the world. 
Share this smiley occasion with someone with our Love Rosie Hot Air Balloon gift set, which is bound to bring a smile to your recipient's face. This set combines a floral arrangement of Cappuccino roses and rustic fillers with a hot air balloon. You can make this pretty gift even more meaningful with a personalised message on the balloon, customised design and colour theme, and additional LED lights.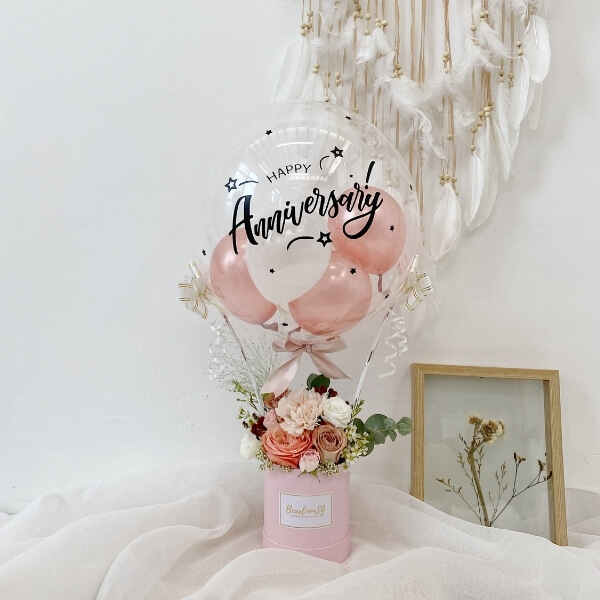 Source: BearloonSG
Feeling inspired yet? Browse BearloonSG's catalogue for more unique gift hamper ideas. Enjoy complimentary same-day delivery and many unique customisation options when you shop for flower hampers, personalised helium balloons and more unique gifts with BearloonSG.