When you send a birthday hamper to someone you care about, it is always a good idea to add your personal touch with a heartfelt message. If you need some greeting card ideas, here are 18 ways you can craft a birthday message: 
For Newborns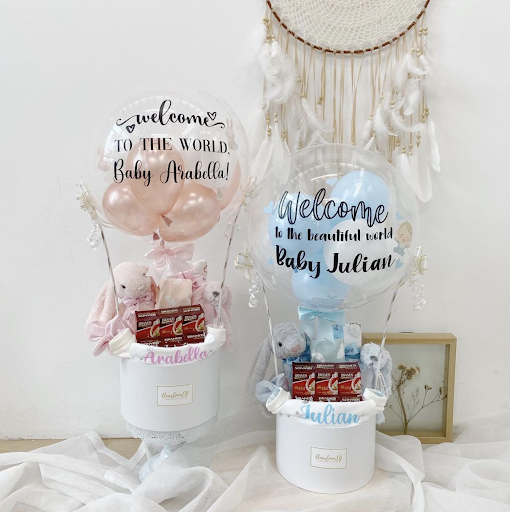 Thoughtfully assembled with newborn essentials like rompers, bunny plush toys and baby rattles, our newborn hampers make an ideal gift for new parents. 
1. Congratulations on the newest addition to your family! Sending our love and blessings to your family. 
2. We're so excited about your little bundle of joy! Welcome to parenthood and the heartiest congratulations from our family to yours! 
3. Congratulations on the safe arrival of your baby! I'm sure you are going to be wonderful parents. 
For Clients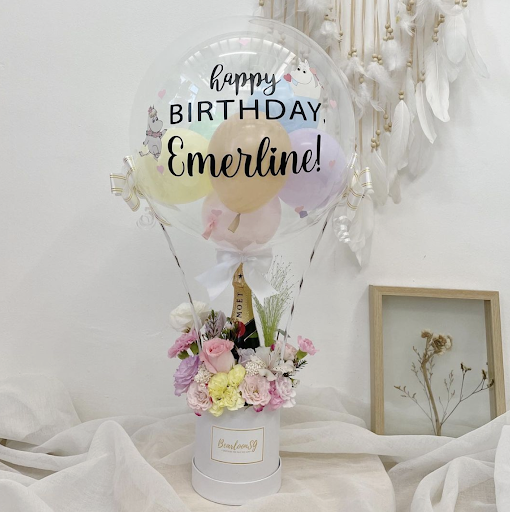 What better way to celebrate a birthday than with some Moët champagne and flowers? Send your best wishes to clients on their special day with the Moët Floral Hot Air Balloon. 
1. We wish you good luck, peace, prosperity and success in every dimension of your life and career. Here's our little gift of appreciation from us to you. Happy birthday! 
2. Wishing you a year of personal growth, happiness and accomplishment in every aspect of your life. Have a spectacular birthday! 
3. On this special day, we'd like to wish you the happiest of birthdays. Thank you for the amazing partnership and we're looking forward to another wonderful year of milestones with you.  
For 21st Birthdays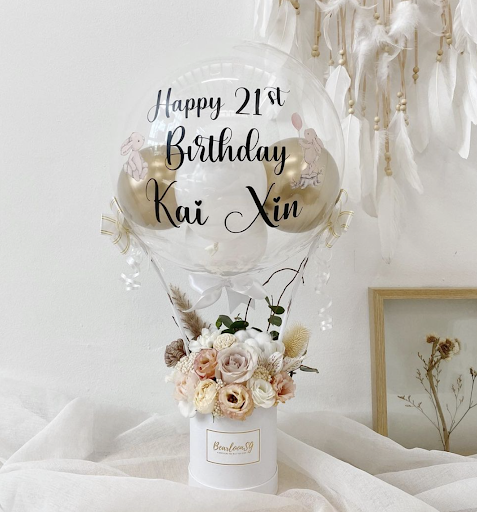 21st birthdays deserve a special celebration – make your loved one or friend's 21st extra special with our floral hampers. 
1. Happy 21st birthday to my loveliest friend! Congratulations on this milestone. Here's to wishing that all your dreams and aspirations come true! 
2. Wishing you a fabulous 21st birthday, my dear friend! Congratulations and I hope this spectacular day is everything you imagined it would be.
For Close Friends 
Make your friend's special day with this practical yet aesthetically pleasing lifestyle hamper. 
1. Hey dude! Thank you for being such a solid friend and always being there for me. Wishing you a very happy birthday! 
2. To my best friend, thank you for being the sister I never had. I want you to know how much I appreciate you and our friendship. Happy birthday!
For The Special One
For Him: 
They say the way to a person's heart is through their stomach – you won't go wrong with sending a snack box hot air balloon as a birthday gift. 
1.
. Happy birthday to my awesome guy! Thank you for bringing the best out of me. Let's create more wonderful memories together. I love you! 
2. To the most charming man in my life: you truly age like fine wine. I'm so blessed to have you in my life. Happy birthday! 
For Her: 
Surprise the special girl in your life with this 3D unicorn hot air balloon – an adorable twist to our signature hot air balloon hampers. 
1. To the special girl in my life: I can't believe how lucky I am to have you in my life. I hope you enjoy your special day. Happy birthday! 
2. Happy birthday to the loveliest girl! Thank you for all the joy and laughter you've brought to my life. I love you! 
For Parents 
For Mum: 
Pamper mummy on her special day with this Flower x Pampering Her hamper.
1. To my beloved mother on your special day: thank you for teaching me to be kind and respectful and supporting me with unconditional love. Happy birthday! 
2. Happy birthday to the world's greatest mum! Thank you for showering me with love all these years, and I wish you good health and happiness always. 
For Dad: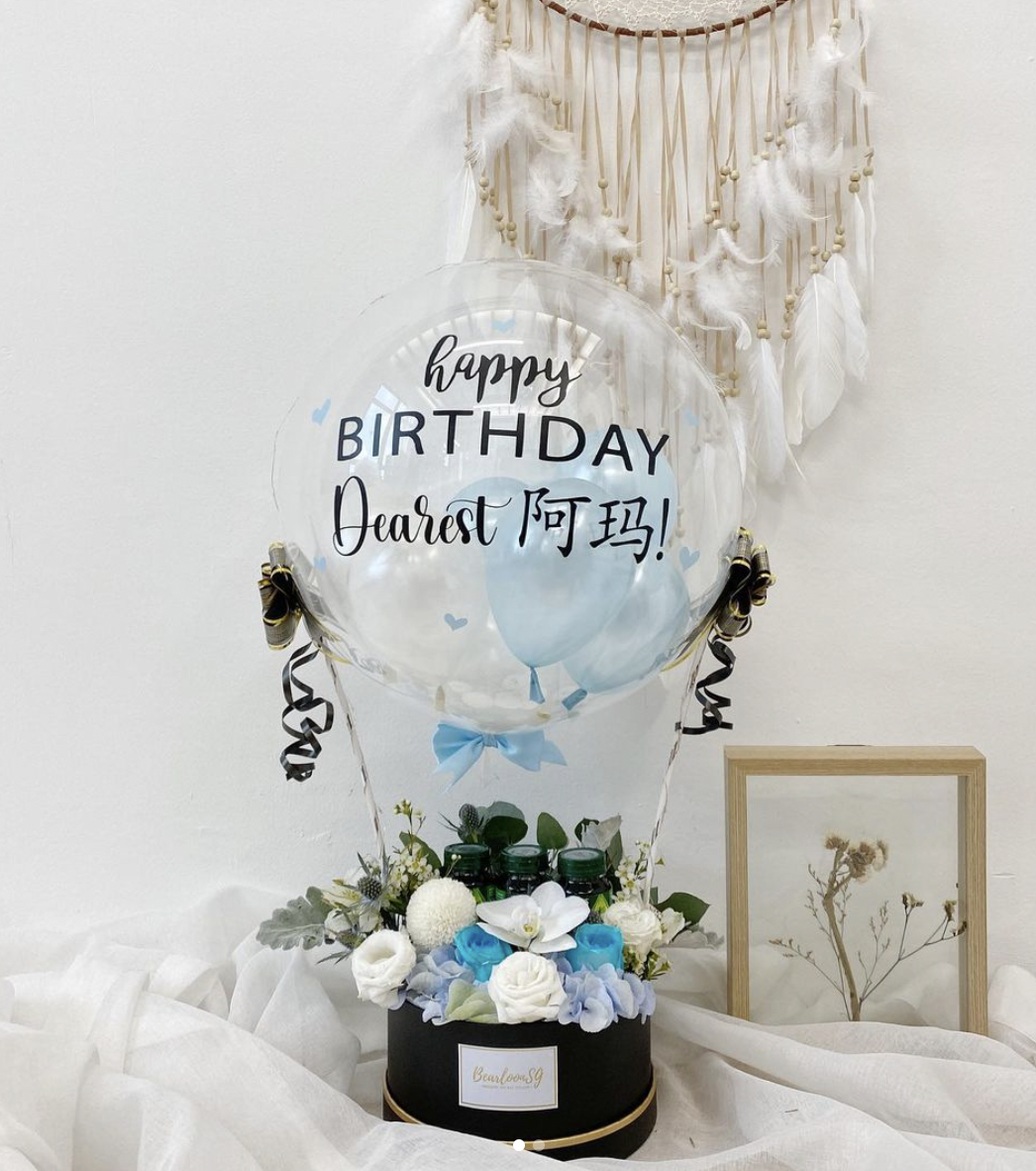 Wish daddy good health on his special day with this Chicken Essence Floral Hamper. 
1. Wishing you an amazing birthday, Dad! Thank you for always having my back and cheering me up with your dad jokes. Happy birthday!
2. Happiest of birthdays to my awesome dad! Thank you for all the love and support. Wishing you all the happiness in the world on your special day. 
Feeling inspired yet? Browse Bearloon SG's catalogue for more birthday gift hamper ideas. Enjoy complimentary same-day delivery and many unique customisation options when you shop for flower hampers with Bearloon SG.