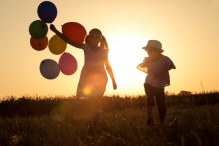 Parents, are you unsure of how you can celebrate Children's Day at home with your little ones? Teachers, are you finding it a challenge to find unique Children's Day presents that will top the ones you gifted your students last year? As much as every child is bound to look forward to this special occasion, the thought of finding the ultimate Children's Day gift that will have them jumping for joy can be a challenge. Whether it's for your own kids or students at school, we at BearloonSG have you covered with a list of unique gift ideas that will surely bring a smile to a kid's face. 
Surprise the little bundle of joy in your life with BearloonSG's amazing gift options that will have them screaming in delight come the 7th of October.
 How to Choose Children's Day Gifts
Every parent, teacher, and adult will be fully aware of the fact that a child's personal preferences constantly change as they grow and are exposed to new experiences. Be it a trend that they have seen on social media platforms like TikTok or seeing their friends have something cool, there are influences all around them. Add to that their own likes and dislikes and navigating through the plethora of Children's Day presents can be a challenge. So, how then do you choose a Children's Day gift that they will not only cherish but will also not break your bank?
Firstly, think of a budget that seems practical — remember, you'll still have opportunities like on their birthdays and Christmas Day to impress them too. Once you have a budget set, consider your kid's preferences, tastes, needs, and wants, and you're all set to go full steam ahead with the shopping spree. In need of some Children's Day gift ideas? Consider the following from BearloonSG's Children's Day gift collection. 
1 . Chocolicious Gourmet Food Hamper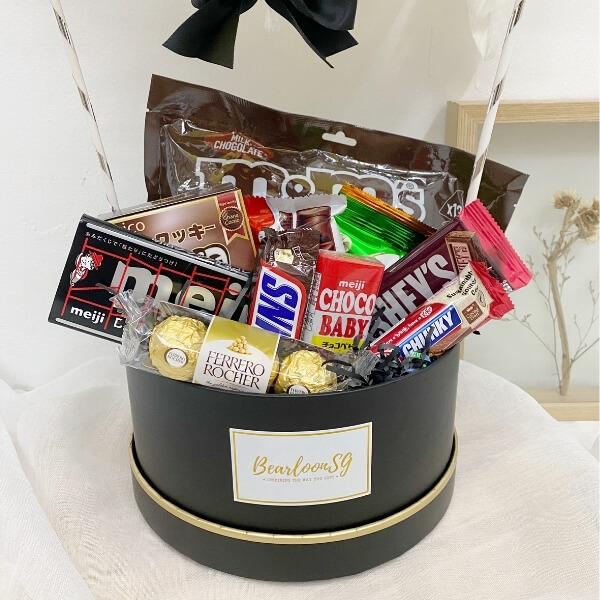 Source: BearloonSG – Chocolicious Gourmet Hamper
Food Hampers are a simple but fun gift you can surprise your children with on Children's Day because let's be honest, who doesn't love food? Food baskets like our Chocolicious Gourmet Hamper make for the best food hampers since they are filled to the brim with rich and tasty chocolates that will surely give them more than a mere sugar rush. Moreover, if your little one has a huge sweet tooth, the treats in gourmet food hampers like the Blue Snack Box Hot Air Balloon are definitely worth considering. Still not impressed? Picture this — a box filled with sweet treats that's also accompanied by a customisable hot air balloon! From the colour of the box to the text that will be printed onto the crystal clear balloon, leverage our customisation options to make the food hamper a tad bit more personalised.
2. 3D Pikachu-Inspired Hot Air Balloon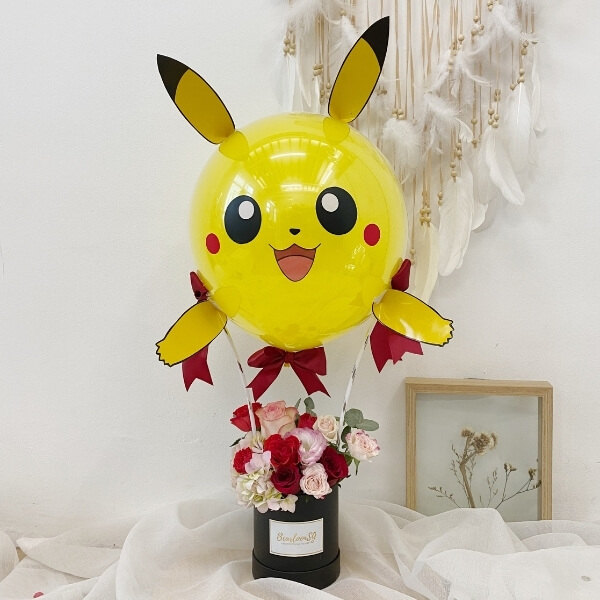 Source: BearloonSG – 3D Pikachu Inspired Hot Air Balloon
Is your child a fan of Pokémon? Make their Children's Day more exciting by bringing to life the virtual character, Pikachu! Putting a unique twist on the standard balloon and flower pairing, our 3D Pikachu Inspired Hot Air Balloon features a delicate arrangement of fresh flowers that are complemented by an eye-catching helium balloon. Visually appealing and playful at the same time, your little one will be glad you caught this one. Looking for more themed balloon bouquet arrangement options? From Pokémon-themed balloons to some of the most popular cartoon characters like Peppa Pig and Disney Princesses, BearloonSG has a wide selection of themed balloons that kids will certainly be thrilled about. 
3. Bear Made Out of Roses
Source: BearloonSG – Keepsake Rose Bear (Grey With Heart)
Does your kid love roses? Does he or she also adore teddy bears too? If your answer to both of these questions were yes, then we've got just the gift for you — a Rose Teddy Bear. Literally, a bear made out of roses, our Rose Teddy Bears are a timeless gift, for the everlasting love you have for your little munchkin. Whether you choose the Keepsake Rose Bear [Grey with Heart] or the Keepsake Rose Bear [Pink with Heart], you can rest assured that this huge teddy bear made of roses will be here to accompany your children throughout the different stages of their life. Personalise a sweet message on the PVC Box and the complimentary message card, and throw in some LED lights, and this will surely be a gift that they'll cherish forever.
4. Balloon Bouquets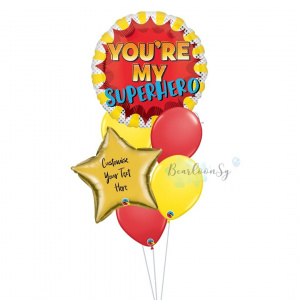 Source: BearloonSG – You're My Superhero Balloon Bouquet
Ever felt like the little rockstar in your life changed things for the better? While it may seem strange for many adults to give thanks to their little ones, there is no doubt that they've made a huge impact on our lives by simply being present. So what better way to celebrate Children's day than to gift your kids with a bouquet of balloons that lets them know that they are your very own superhero? While everything colourful and bouncy certainly screams fun, the You're My Superhero Balloon Bouquet lets the kids know in the most subtle way that they've changed your life for the better with the innocence and love that they've given you. 
 5. Floral Bloom Box
Source: BearloonSG – Fondness
Looking for something simple yet sophisticated and chic at the same time? Look no further than Floral Bloom Boxes. From the delicate Petite Pink Roses & White White Baby's Breath Bloom Box to the Fondness Floral Bloom Box, each of these arrangements lets you go all out for Children's Day in the most subdued manner. The latter floral bloom box, for example, comes with a teddy bear paired with chocolates, fresh flower bouquet, and a personalised confetti balloon. Have your kid pop the balloon to release the confetti or have them cuddle with the little teddy bear, whatever they may choose to do, bloom boxes like these pack all the fun and excitement into a single gift to seamlessly celebrate the innocence, joy, and hope of Children's Day. 
Celebrate Children's Day With BearloonSG
Children's Day is the perfect time to make your kids feel extra special. Although you do try to make them feel that way every day, BearloonSG's wide variety of Children's Day gifts will help take things to the next level by putting a smile on your kid's face. Offering only the best food hampers, themed balloons, keepsake rose bears and fresh flowers that are sure to make your Children's Day celebration epic, browse our expansive online catalogue and have your favourites delivered right to your residential address in Singapore. Whether you're in a hurry or not, all our special gifts, from teddy bear roses to gourmet food hampers, are available for same-day delivery in Singapore when orders are placed before 2:30pm. Celebrate the children in your life like the superheroes they truly are with BearloonSG today!