No matter the occasion, you will not go wrong with gifting flowers. Whether you're celebrating a birthday or anniversary, thanking someone for their assistance or wishing someone a speedy recovery, flowers are always a good way to express your sincerity and well wishes. If you're tired of gifting flower bouquets all the time, here are seven creative flower gift ideas to consider.
1. Make it a feast for the tummy
Make your flower gift a feast for both the eyes and the stomach with the Flower x Snacks Hamper. Filled with irresistible snacks like chocolate bars and biscuits and adorned with fresh blooms and a customised hot air balloon, any recipient will be delighted to receive this flower hamper gift – especially if they are big on snacking!
Source: BearloonSG
2. Warm their hearts with nourishment 
Do you know of someone who's been working hard lately and is in need of some nourishment? Consider gifting the Birdnest Floral Hamper or the Chicken Essence Floral Hamper. Bird's nest has added benefits for the skin and provides support for the nervous system, while chicken essence boosts memory and focus. So, go forth and let your recipient know that you're rooting for them with this nourishing and thoughtful gift. The customisable hot air balloon that comes with these flower hampers adds to the wow factor of the gift!
Source: BearloonSG
If you're looking for a minimalist, no-frills version of this flower gift, consider the Chicken Essence Floral Basket or the Birdnest Floral Basket.  
Source: BearloonSG
3. Make it extra romantic 
As we all know, there is no combination more iconic of love than that of chocolate and roses. Whether you're celebrating your partner's birthday, anniversary, or Valentine's Day, you won't go wrong with this Ferrero Rocher Surprise Box. With added options of customising the colour of the roses and penning a personal message within the box, let your special one know how much they mean to you with this unique gift.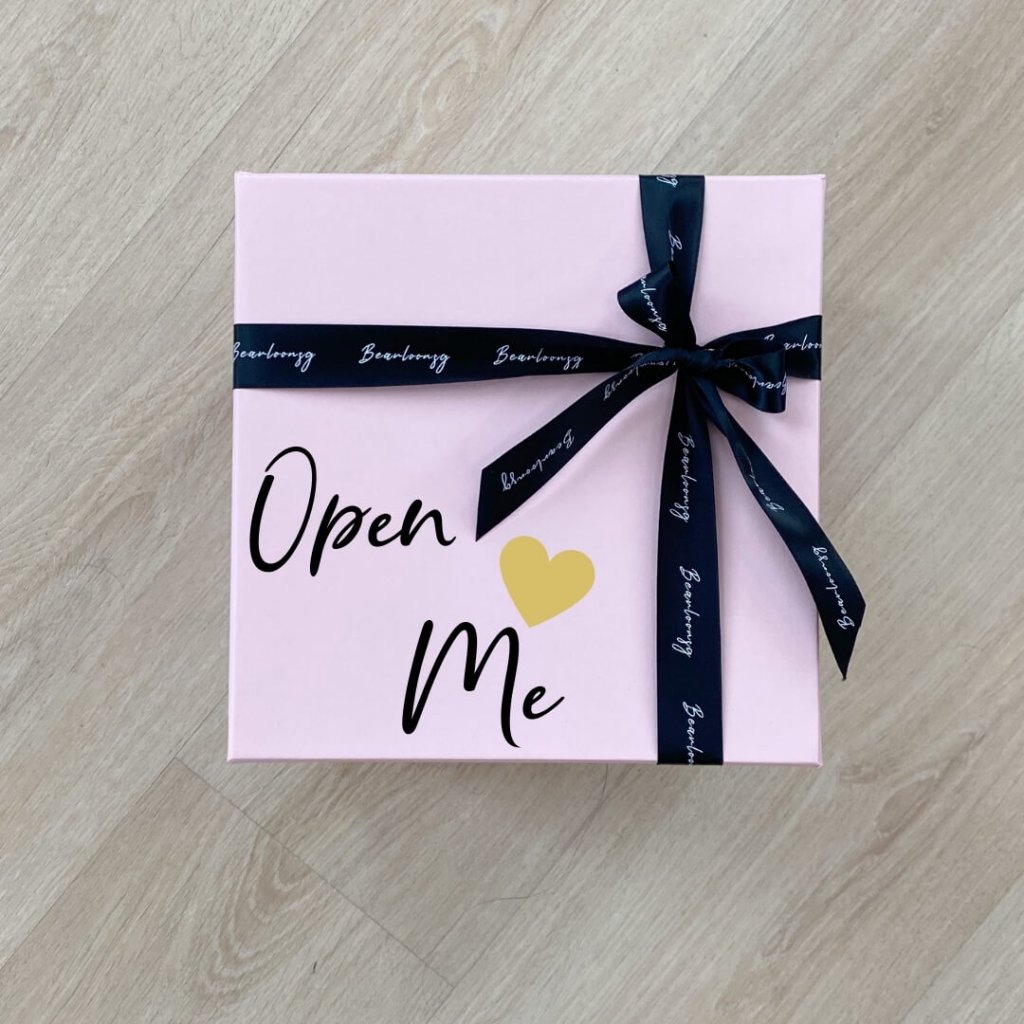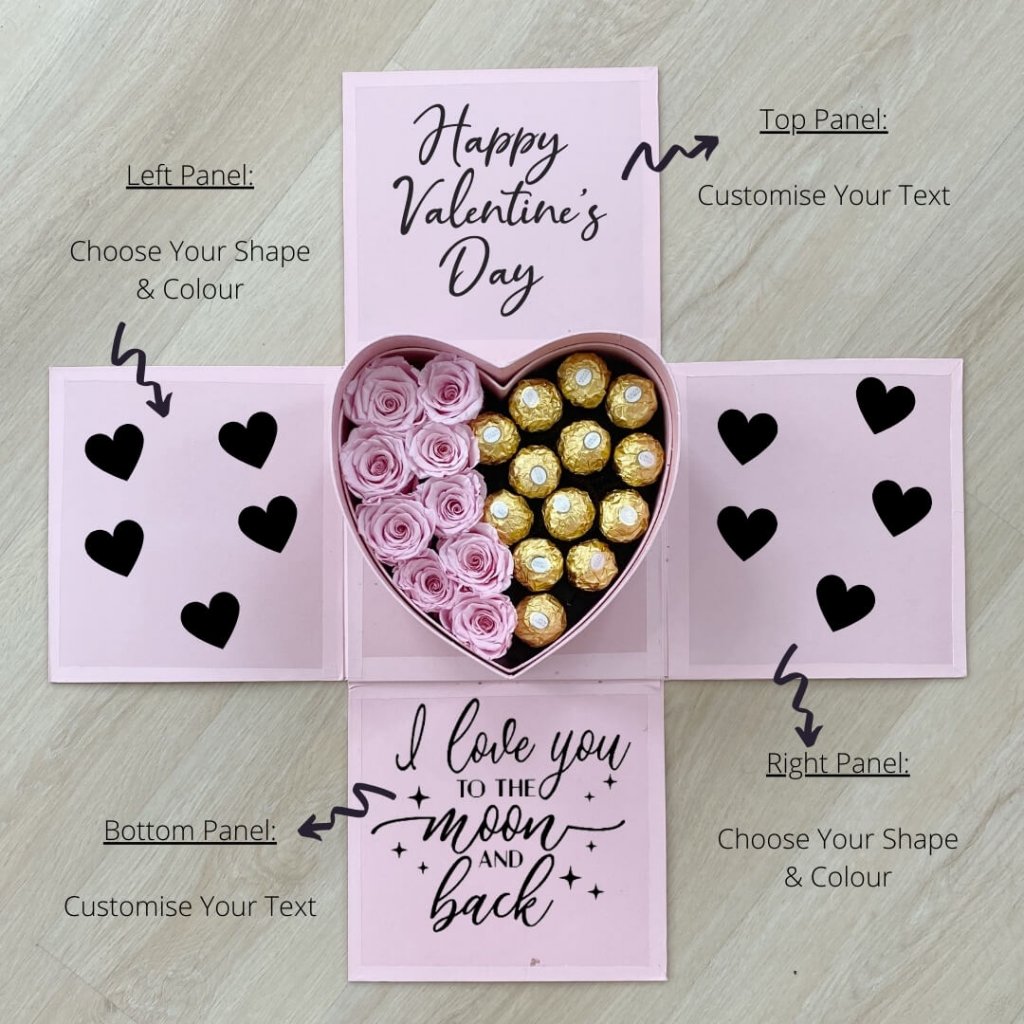 Source: BearloonSG
4. Teddy bears with a twist 
Who said flowers can only be gifted in bouquets and hampers? If you're looking for a floral gift that's refreshing yet adorable, the Keepsake Rose Bear is for you. The best thing about these rose bears is perhaps the fact that they are made of foam roses, which means that they last forever and will always be around to remind your recipient of your love.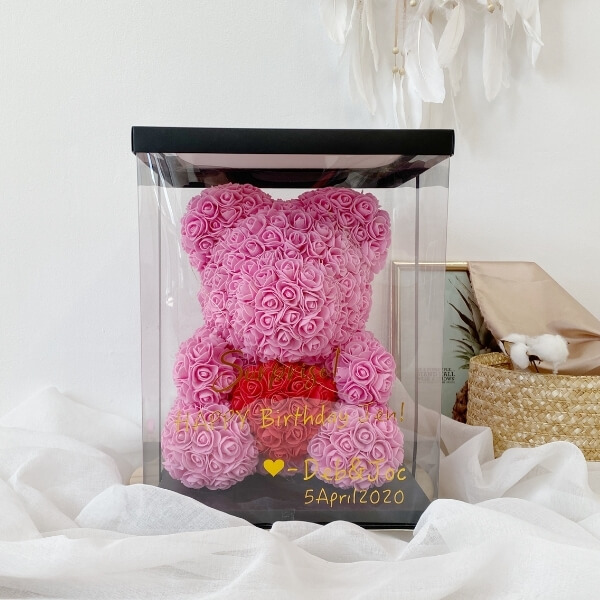 Source: BearloonSG
5. Amp up the celebration with some wine & champagne 
No celebration is complete without some wine and champagne. Whether you're wishing your recipient a happy new year or celebrating an anniversary with your significant other, the Wine Bloom Box will add a thoughtful finishing touch to the occasion.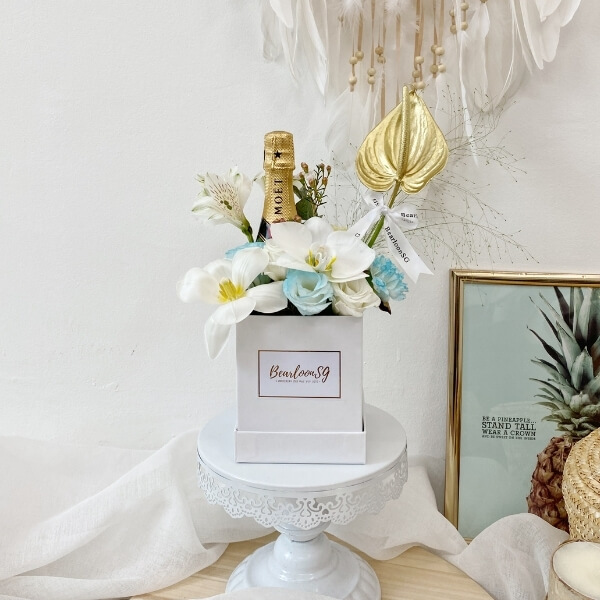 Source: BearloonSG
6.Add a sparkly touch 
As the famous saying goes, "Diamonds are a girl's best friend." Gift the special girl in your life with the Everlasting Diamanté Red Bloom Box, which features a bed of preserved red roses studded with sparkly diamond simulants.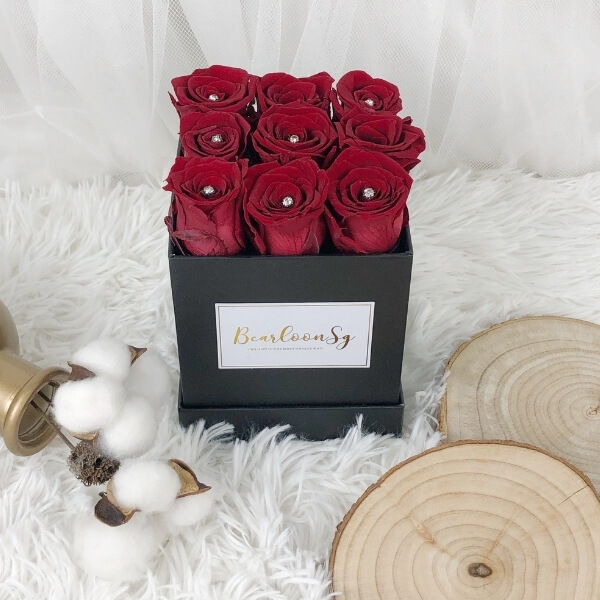 Source: BearloonSG
This everlasting bloom box is also available with roses in a whimsical shade of pink.
Source: BearloonSG
7. Turn it into a unique centrepiece 
Flowers are already beautiful on their own, but with a few simple touches, they can be transformed into unique centrepieces that last for a long time. The Miniature Series features preserved blooms in two eye-catching designs, Tinkerbell and Carousel, and each design is available in three colours: Cappuccino, Pink and Blue.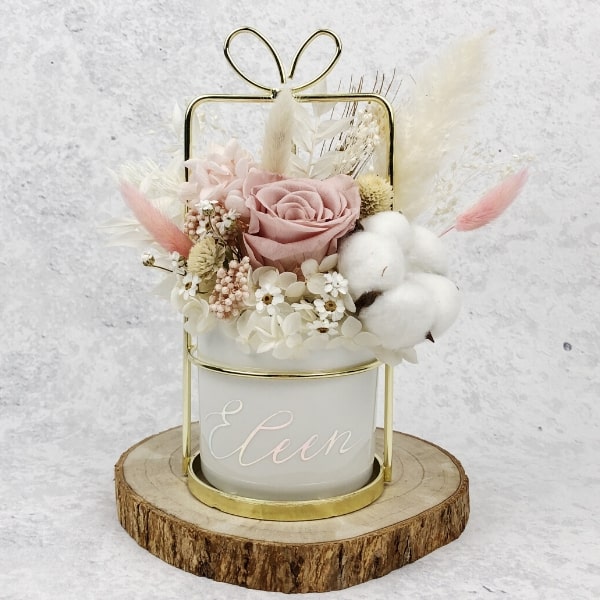 Tinkerbell (Cappuccino). Source: BearloonSG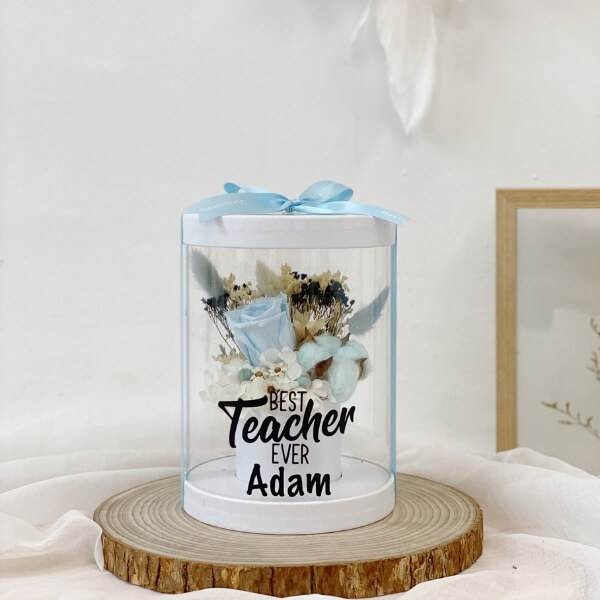 White Carousel Bloom Box (Blue). Source: BearloonSG
If your recipient is a lover of the sea, you may consider gifting the Seashell Bloom Box instead.
Source: BearloonSG
Feeling inspired yet? Browse BearloonSG's catalogue for more creative flower gift ideas. Enjoy complimentary same-day delivery and many unique customisation options when you shop for flower hampers with BearloonSG.