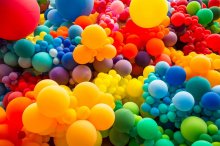 If there is one party item no celebration can go without, it is a classic balloon.
Aesthetic, portable and eye-catching, balloons evoke joy & fun for multiple celebrations for birthday parties of all ages. Not only do they make excellent decorations, but they are spectacular gifts that are sure to captivate your recipient. You would be hard-pressed to find a celebration that doesn't include balloons.
But have you ever stopped to wonder why exactly balloons have become the go-to gift for numerous occasions? Find out below!
3 Reasons Why Balloons Make Great Gifts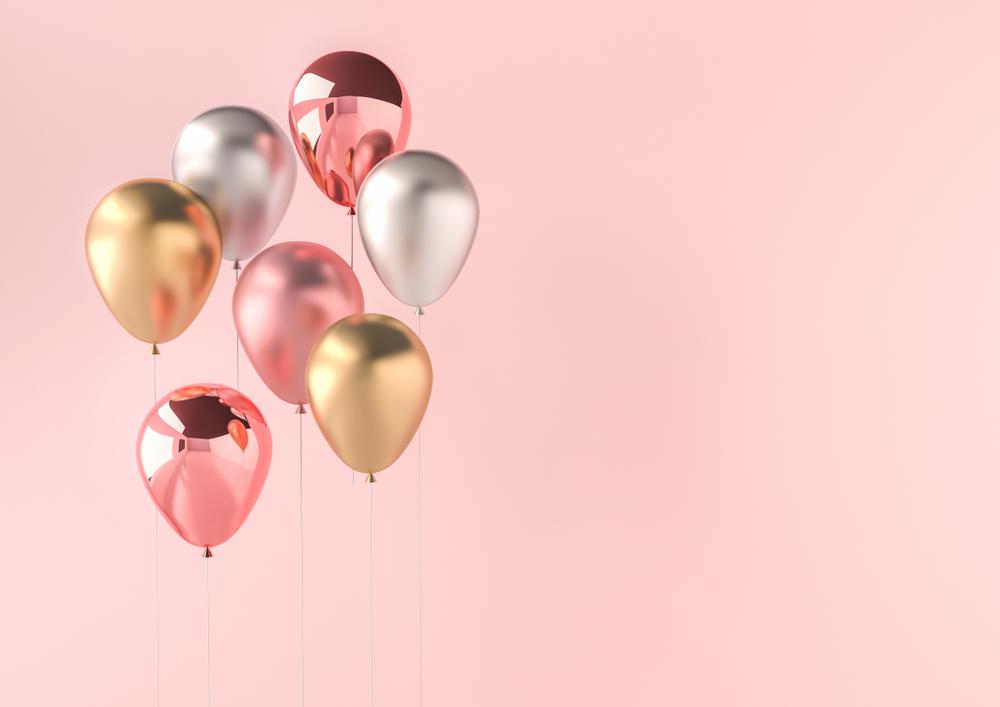 When in doubt, get a balloon!
Not everyone is blessed with the ability to find an exquisite yet practical gift. If you are struggling to find the perfect present for a friend who's turning 21 in a few days or a sibling who is graduating from university, here are three reasons to consider balloons:
1. A Therapeutic Sight
There's nothing quite like enjoying the sight of a balloon floating with the breeze on a windy day at the park.
The sight of watching a balloon float in the air is therapeutic. It provides this sense of feeling free that nothing else can compare. Plus, the simple view of a balloon floating can help people feel like they are free and without limits.
2. Colourful & Aesthetic
There is beauty in everything; colourful balloons have an effortless way of bringing cheer to anyone's day. Colours can play an essential role in conveying information, creating specific moods, and influencing people's decisions.
For instance, you could gift a yellow balloon to cheer up a friend who has just lost her job. Similarly, you could also send a set of pink balloons to a friend who just welcomed a newborn to the world to convey your good wishes and give her some comfort as she embarks on parenthood.
3.Versatile
Rain or shine, birthdays to anniversaries, cheery reds to elegant blacks – balloons are perhaps one of the most versatile party essentials.
Balloons come in many colours and sizes. They are versatile, fun, colourful for any occasion!
You can find balloons in a variety of colours and shapes. Today, you could even customise a balloon with your recipient's name to add that extra element of personality.
You could even gift your recipient a single balloon or get a bouquet of them.
What Makes a Quality Balloon?

Now, you must be thinking: "All balloons are the same, what. I can find one from the party store near my house."
Singapore's balloon market might be significantly saturated, but what separates a quality balloon from the others?
Here's what you should look out for if you want to make a stellar impression on your recipient.
1. Floating Time
Isn't it sad how some balloons begin to drop only a few hours after they reach their recipient?
All balloons will come down after staying up in the air for some time. But do look out for suppliers who offer longer floating times.
2. Care and Management
What makes a balloon pop is neither clumsy recipients nor hazards in the surroundings; on the other hand, it is poor management by suppliers.
Balloons are fragile items. Rough handling of the balloon even before the air is pumped into it could affect the floating time.
Pay close attention to how suppliers handle their balloons from start to end. Choose a reliable supplier who treats the balloons with care.
Sounds inspiring? Well, the search for Singapore's best balloons is over because BearloonSG has the helium and hot air balloons that are guaranteed to take your recipient's breath away. Our latex balloons last for 13-24 hours. They are handled with extra care to preserve the floating time and aesthetics. Please browse our catalogue today.