So you know someone who's about to have the most adorable baby, but you're struggling to think of the ideal gift. You don't want to be the same as everyone else, grabbing similar random gifts from the shelf. Well, we're here to help you create a personalised baby hamper with flowers.
1. Carnations
One of the most popular flowers to celebrate a newborn's arrival is the carnation. It's sturdy and can last for a long time, while they're also available throughout the year. They're typically called "heavenly flowers" or "flowers of the gods", which is what makes them so unique for the little one.
As an added benefit, you can choose a shade that matches the gender, such as pink and blue. When it comes to a pink carnation, it symbolises grace and never-ending love. The blue one represents spirituality, peace, and love.
2. Roses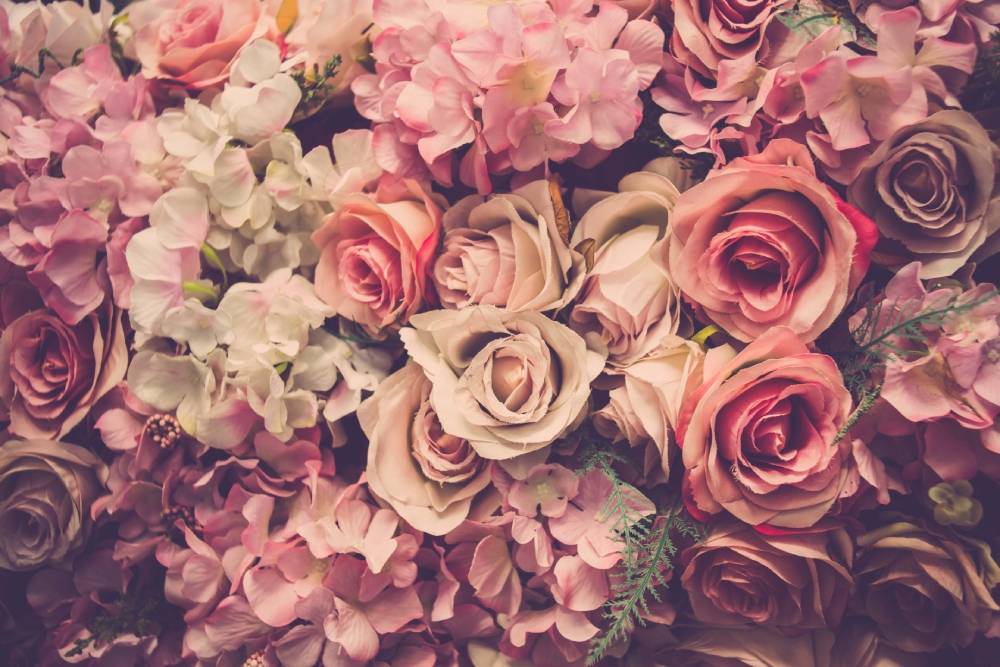 While roses are traditionally used for lovers, you can also gift them with a personalised baby hamper to show appreciation and love for the new parents. They add a soft touch to the room, and you can dry them out as decorations for several months to come.
Red and pink roses are usually selected to go with a baby hamper. If you're considering a bright pink, it will invite playfulness in the newborn, while light pink represents tenderness. Of course, red roses stand for love and charm, both of which will have a blessed meaning in the child's future.
3. Gerbera Daisies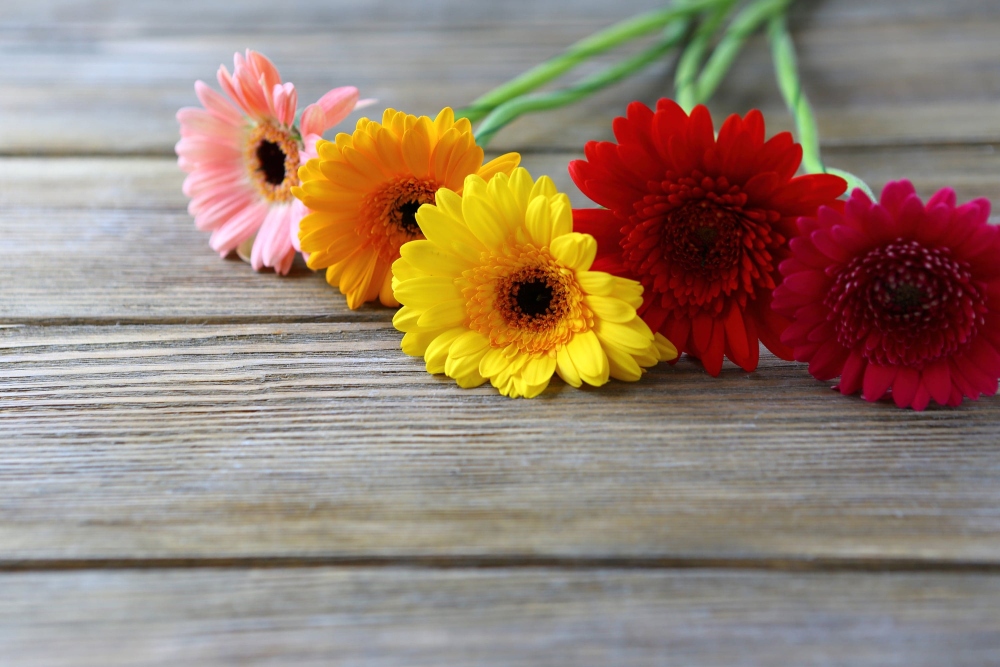 We believe the Gerbera daisies are the most versatile due to their beautiful range of colours. With varying shades of pink, orange, yellow and green, you'll be hard-pressed to find a more inviting flower. The hues are also really bright, which will attract the attention of the parents and baby.
The Gerbera daisy has presented several special symbols to different cultures over time. For one, it draws you closer to nature and the world around you, while it also reduces sorrow and stress. Generally, it encompasses purity, innocence, and cheerfulness, which is perfect for a newborn baby.
4. Hydrangeas
Hydrangeas are usually a favourite at weddings, as they spread love and joy for the new journey ahead. Well, you'll be happy to know that you can also use them in newborn baby hampers for delivery in Singapore. While they are available various hues, we recommend mixing them up in a single bouquet for an elegant touch.
The colours available include blue, white, pink, and purple. As a flower, hydrangeas symbolise grace, gratitude, and appreciation. However, each colour have their own special meanings, including harmony, love, and peace.
5. Daffodils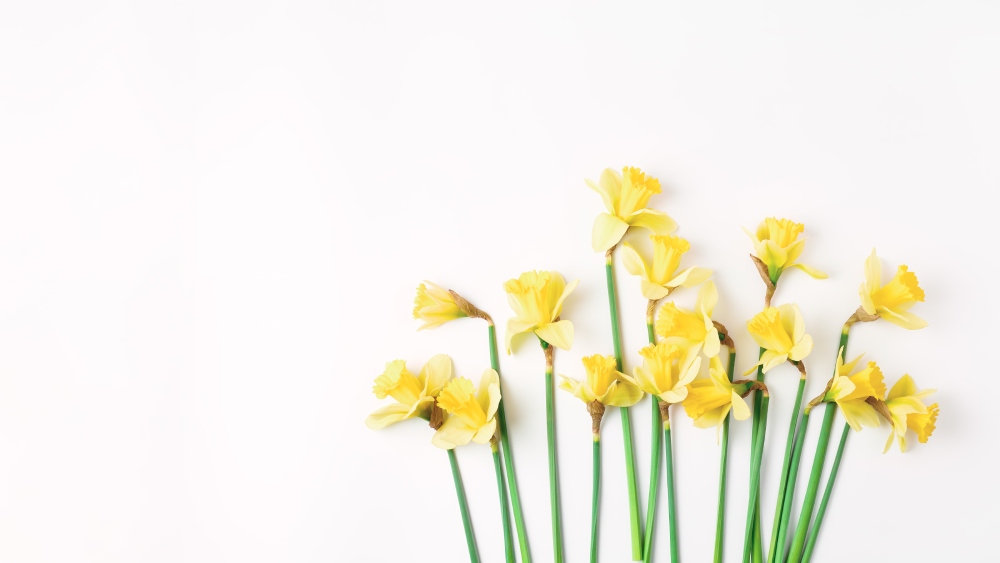 Finally, we present to you the daffodil. This flower has a special place in our hearts because it represents new beginnings. While you can order a bouquet of these beautiful specimens, you should consider offering to plant some in the parents' garden. Every year when the blooms appear, it will remind them of their precious newborn.
Daffodils have bright, yellow, cheerful flowers that are welcome in any home. You can also find white variations. Whichever colour you select, know that they're also a symbol of hope, which the parents will be filled with as soon as they enter the home with their new bundle of joy.
Newborn Gift Ideas From Bearloon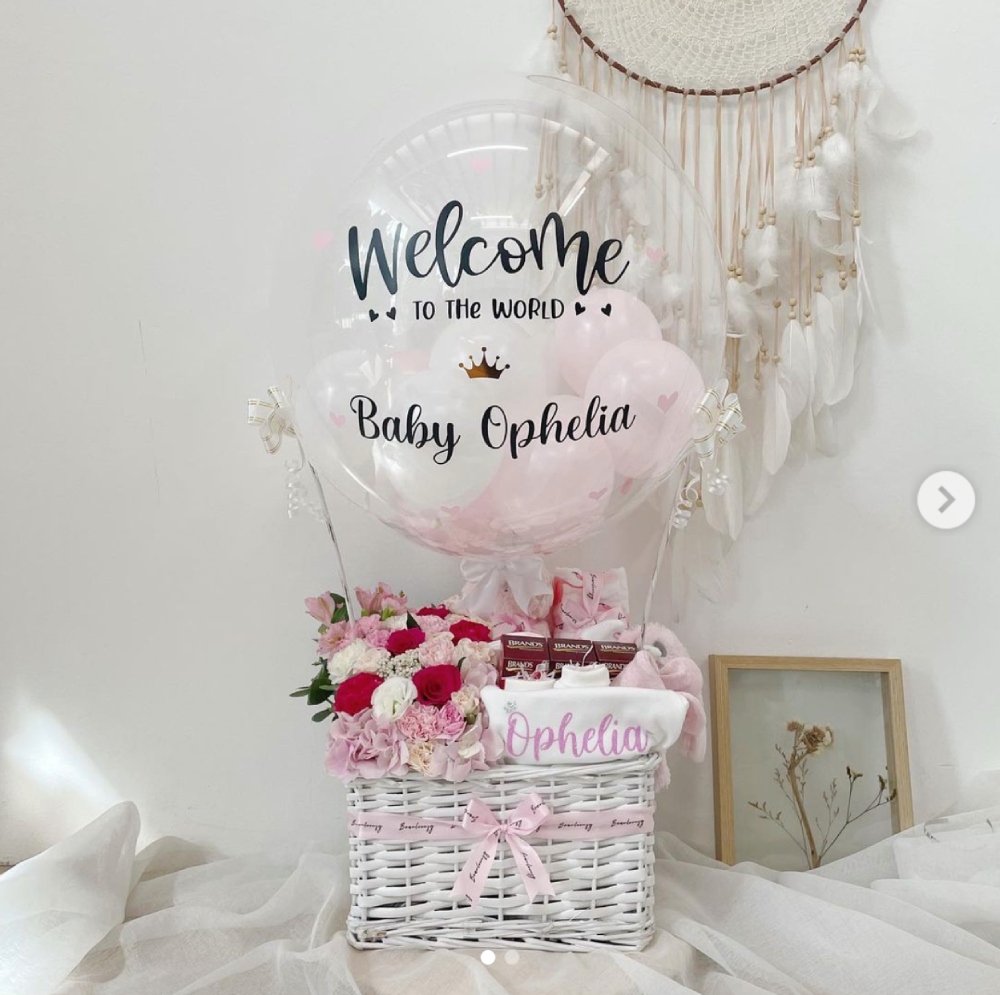 Source: BearloonSG
Now that you have our list of best flowers to celebrate a newborn's arrival, you're ready to select a newborn gift! Bearloon offers newborn hampers for both boys and girls, and you can even customise it by indicating your preferred colour palette and flowers.
Our newborn hampers come with free same-day delivery and plenty of customisation options (additional costs may apply). Shop with Bearloon today!