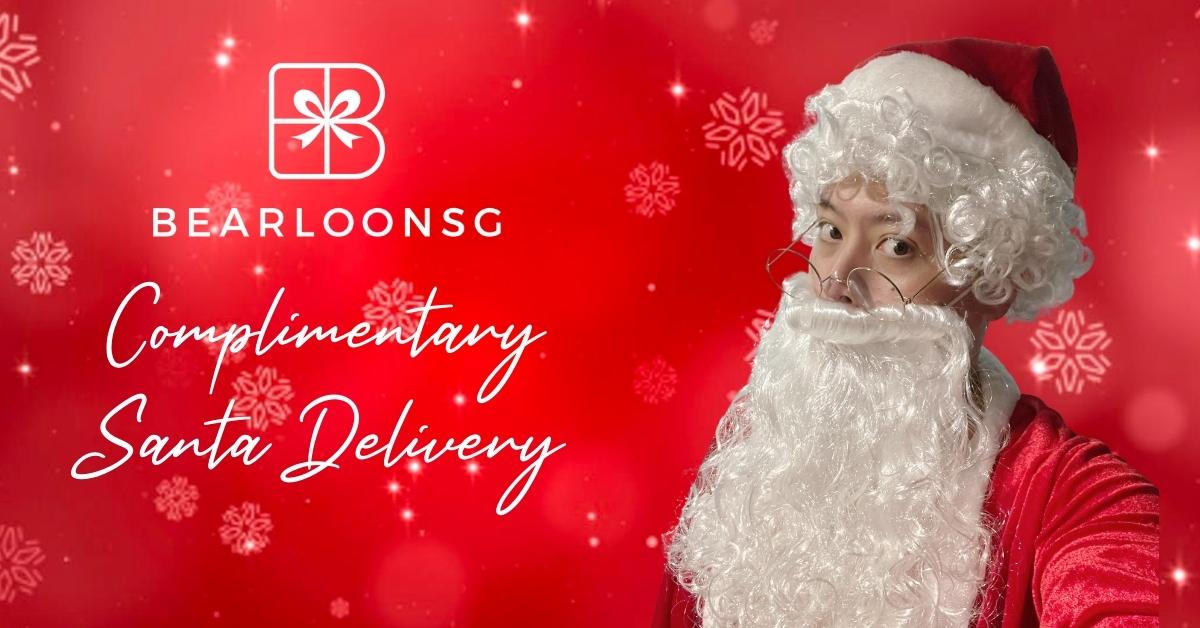 Introducing Santa's Delivery
To provide shoppers with a truly unique gifting experience this Christmas , BearloonSG will be launching a one-of-its-kind Santa Delivery Service for its products. recipients can look forward to having their Christmas gifts delivered to their doorstep by Santa Claus himself. Limited slots available, shoppers are encouraged to send in orders early to avoid disappointment.
Things to note:
Santa Claus Delivery is complimentary. (First-come-first-serve)
This option is available for all products storewide, with no minimum order.
Delivery Dates: 13th December 2021 – 25th December 2021
There are 20 Santa Delivery slots everyday. (You will be able to select it during checkout. Dates will be block out once it's fully booked.)
Delivery Timing: 10AM – 8PM (Santa will come by surprise. Therefore deliveries will be made any time between the time stated above, and Santa wont be able to provide any express delivery / estimated time of arrival.)
Terms and Conditions:
Failed Delivery:
A Delivery will be deem as a FAILED DELIVERY Under These Conditions:
Every delivery have a 10 minutes of grace period.
Courier will leave after 10 minutes of grace period and a re-delivery / Self Collection will be arranged at Bearloonsg's scheduling.
No Valid means to contact both Recipient & Buyer.
In any situation that receiver is uncontactable, we will contact the buyer for instructions. Under Circumstances that both "Buyer" and "Receiver" is uncontactable, and we can't leave it with anyone. A Re-Delivery / Self Collection will be scheduled
Incorrect Address / Incomplete Address given.
Restrictions from Building's Management / Security.
Redelivery / Self collection
Should there be a need for a Re-Delivery, a $20 charge will be imposed. Redelivery will not be made by Santa and will be rearranged based on BearloonSG's scheduling.
Alternatively a Self collection can be arranged based on BearloonSG's availability.