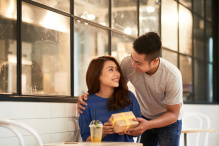 Stumped for Valentine's Day gift ideas? Keep reading to find out five top tips on how you can choose the best gift for your special one. 
1. Determine your budget. 
Before you get started on gift shopping, set a budget that you're comfortable with. While it's essential to acknowledge Valentine's Day and make it extra special, know that you don't have to spend beyond your means. A good gift doesn't have to be extravagant, and vice versa. As long as you've put careful thought into your gift and it's something that comes from your heart, you're on the right track. 
If you've chosen something beyond your budget, do look for suitable alternatives. 
2. Consider their interests. 
Now that you're ready to begin gift-hunting, think about what your partner likes. Make a list of their interests and hobbies, then brainstorm suitable gifts that will align with each of their interests. Of course, you don't have to get all those gifts, but going through the brainstorming process will give you a better idea of what your partner will appreciate. 
If your giftee is a big fan of all things Japanese, the Dagashi Gourmet Hamper may just be the perfect gift. Filled to the brim with tasty Japanese snacks, your partner will be in for a lovely treat. 
3. Think about what they need. 
To ensure that your gift doesn't end up unused and left in a forgotten corner, consider getting something practical for your special one. Think about what your partner needs – chances are, they've probably mentioned it in passing during one of your conversations. 
That said, make sure that your gift isn't just practical, but contains an element of romance and thoughtfulness as well. As much as we may not like to admit, the presentation of your gift matters. For example, you know that your partner has been going through a stressful period recently and could do with some self-care. Instead of purchasing self-care items separately and packing them in a generic paper bag, consider getting a gift hamper, like this Unicorn Vanity Gift Hamper. Filled with self-care essentials like sleeping eye masks, makeup brushes and hairbrushes, your giftee will definitely appreciate this practical yet thoughtful gift. 
What's more, every item comes in beautiful unicorn shades that add a unique touch to otherwise dull everyday items. To top it all off, the hamper also comes adorned with a sweet 3D unicorn hot air balloon – the perfect finishing touch for any gift hamper! Be sure to check out BearloonSG's wide range of Hot Air Balloon hampers for inspirations!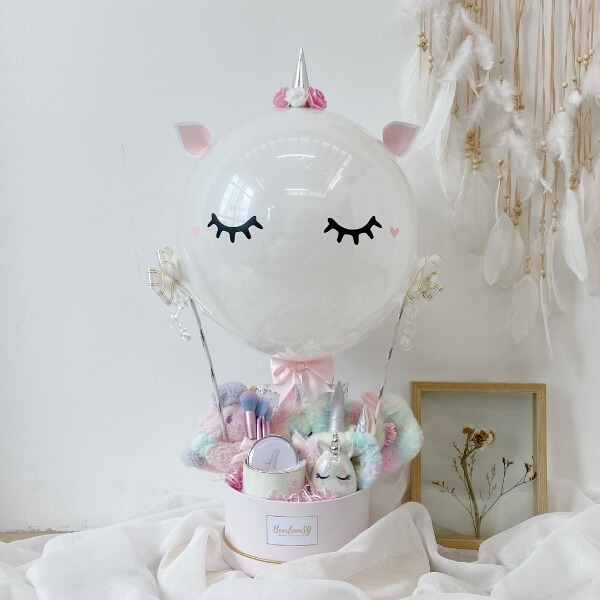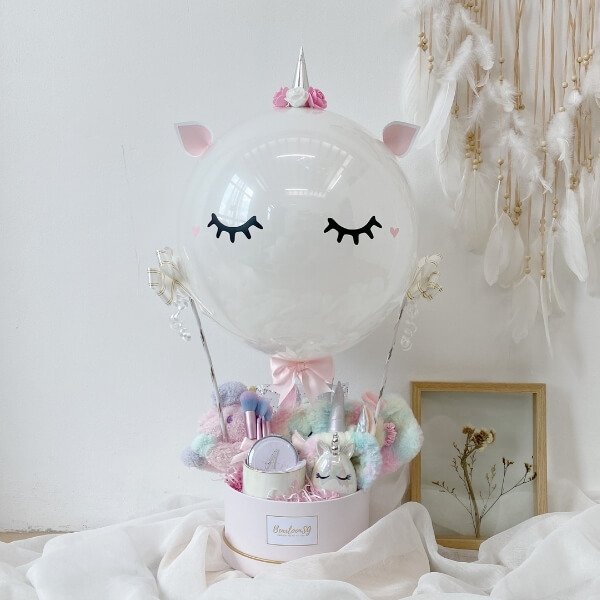 Source: BearloonSG
Alternatively, consider this Valentine's day version of Cash Reveal Gift Box with Mini Balloons. This incredibly practical yet quirky gift is sure to put a smile on your recipient's face!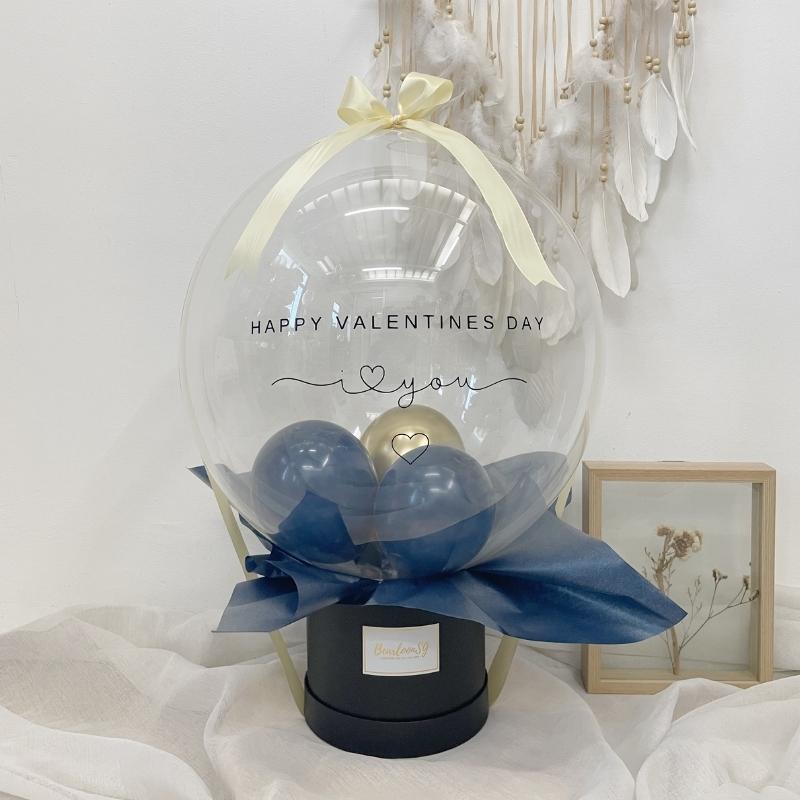 Source: BearloonSG
4. Consider gifting an experience on top of a physical gift. 
If your budget allows for it, consider gifting an experience on top of a physical gift. Perhaps your partner has been talking about a new spa that just opened, or a fine dining experience in town. Whatever it is, it will likely become a lasting and fond memory for both you and your partner. 
Here are some experience gifts to consider:
Staycation 

Zoo visit

Movie marathon

Massage session 

Couple photoshoot 

Baking class 

Tickets to a performance
5. Add a touch of personalisation.
Finally, don't forget to add your personal touch to the gift. Penning a heartfelt love letter to your special half is a romantic gesture that lets them know how much you love and appreciate them. Expressing gratitude and love to your partner is one of the most effective ways of keeping your relationship strong and healthy – so be sure not to skip this step! 
To make your gift extra unique, look out for gifts with customisation options. For example, BearloonSG offers extensive customisation options for their gifts – everything from the colour palette to the type of flowers to the printed text on the gift items can be personalised according to your giftee's preferences.  
Ready to start shopping for a Valentine's Day gift? Check out BearloonSG's Valentine's Day catalogue for unique gift ideas in Singapore, including gift hampers, hot air balloon bouquet, bloom boxes and more. Free delivery slots are also available exclusively during the Valentine's Day period, so don't miss it!